Experience Our Services
Services at Harvest Baptist Church are simple. Our purpose is to glorify God through singing, fellowshipping with each other, and listening to the preaching and teaching of God's Word. We try to "do church" like God's people have been "doing church" for the last 2,000 years. Our services rarely last longer than an hour and fifteen minutes, and we will never embarrass you.
Sunday
10:00 AM - Worship Service
6:00 PM - Evening Service
Thursday
6:30 PM - Prayer & Bible Study
What To Expect
Harvest Baptist Church is based on the Bible. While this may sound a bit old fashioned, we have found that the truths of God's Word are timeless and they work in every generation. When you come, you will find others who love God and love people. It will be expressed in our singing to the Lord and our preaching services, as well as in our attention to you and your family. From a loving nursery to adult Bible studies, we want to serve your family from the heart.
Harvest Baptist Church is here to proclaim the wonderful message of Jesus Christ, edify those who believe, and bring glory to God locally here in Orland and worldwide through mission work. We invite you to come hear relevant Bible teaching and preaching during any of our service times. Please join us and be encouraged in the Lord.
Youth at Harvest Baptist Church
We know children are precious to the Lord, and to you as well. We have several ministries to help nurture children in the ways of God. During our regular Sunday morning and Thursday evening services, we also have a Harvest Kids program to bring the Word of God to life. During this time, the children enjoy crafts, sing fun songs, earn rewards for diligence, and are taught Christian character and practical Bible lessons. So, when we encourage you to bring the whole family, we mean it!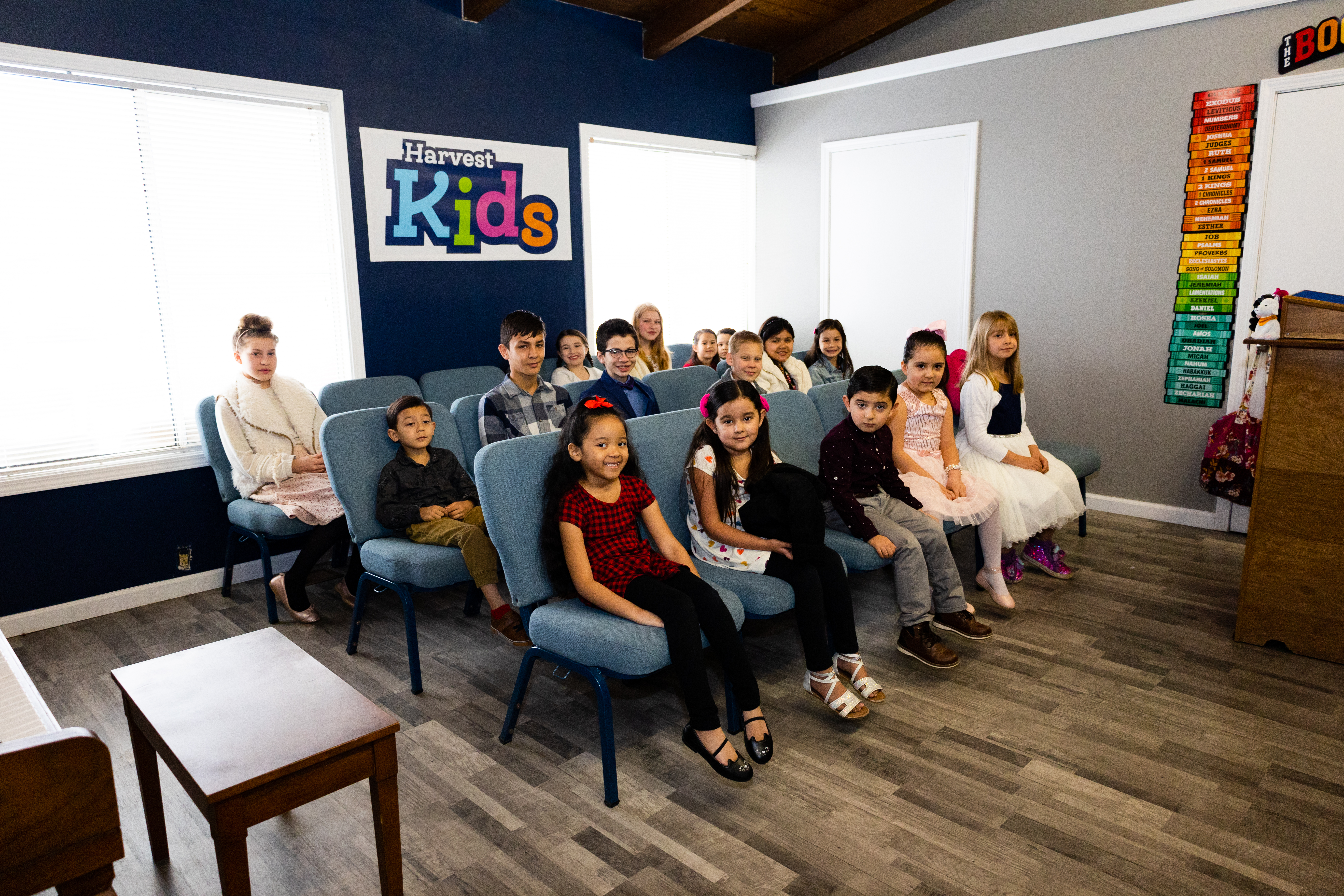 Finding Our Church
You can find Harvest Baptist Church at 1202 Railroad Ave in Orland. If you have any questions about directions, please don't hesitate to call us at 530-988-3108.